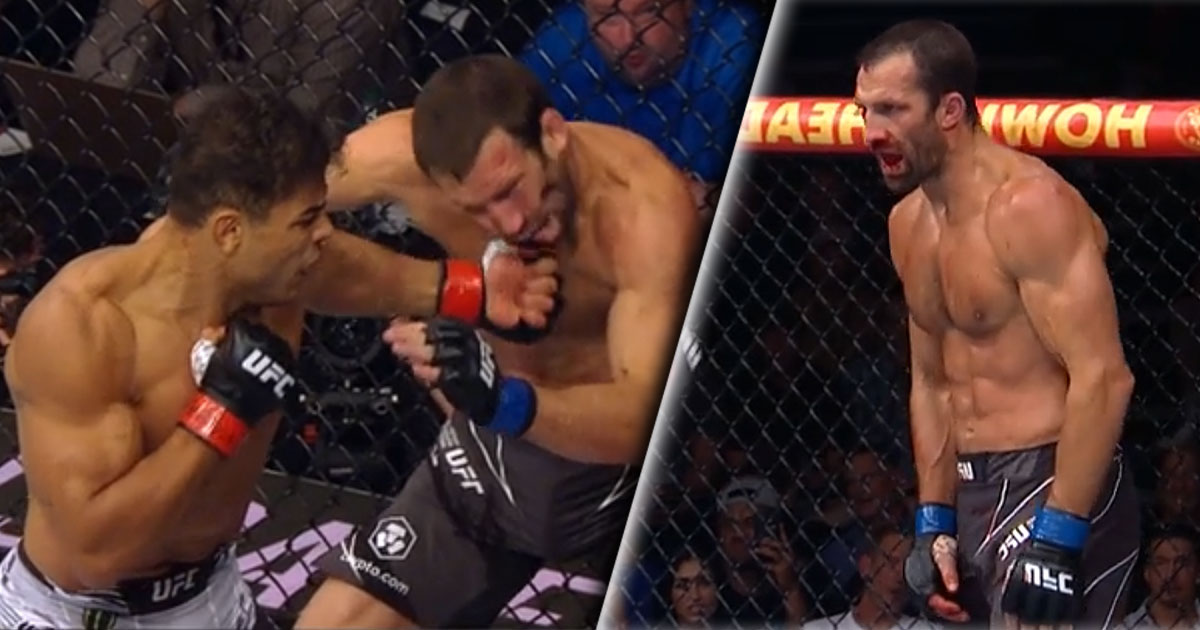 Paulo Costa defeated at the gala UFC 278 returning to the octagon after a three-year break from starts Luke Rockhold. The Brazilian triumphed by unanimous decision at the August 21 event.
Rockhold was actively working with kicks early in the match. Luke moved forward for the takedown, but Costa defended the attempt and delivered a string of blows himself. Paulo went on the offensive, locked his rival under the net and hit with more shots. The Brazilian decided to move the shares to the ground floor. Costa moved to mount but quickly lost his dominant position. Paulo, however, stayed on top all the time, from where he could break Rockhold. The Brazilian took a seat again, but Luke finally managed to escape to the stand-up collar. Luke delivered a series of kicks to the torso, to which Costa only replied with a smile and encouragement to keep digging in the area. There were cuts and abrasions on the American's face, both players were already showing signs of fatigue.
The American hit with two great blows from the left hand at the beginning of the second installment. Luke went to get the fetch, but Costa remained vigilant and went unchecked. Costa began to put pressure on the stand-up, exhausted and crushed Luke was already struggling with his back at the net. Rockhold continued to attack regularly with body kicks. Paulo took the initiative and tried to finish the American in this round. During the charge, Costa struck Rockhold in the groin and action was halted. After the restart, the competitors continued the fight in a stand-up fight. Luke was swaying and breathing heavily, but Paulo was unable to knock out his opponent.
In the third round, Costa lost his balance and fell to the mat. Rockhold tried to jump into the seat, but the Brazilian managed to get away to the stand-up collar. Luke took all the Brazilian's hits firmly. Costa staggered to his feet after one of the ex-champion's few blows. Rockhold recorded an unsuccessful takedown attempt that ended in a sideline control by Paulo Costa. The Brazilian clipped the American behind the back, from where he started working on the strangling. Half a minute before the end of the match, Rockhold reversed position and found himself in the throat of his opponent. After three exciting rounds it was Paulo Costa's hand who won by unanimous decision.
83.9 kg: Paulo Costa room Luke Rockhold via unanimous decision (30-27, 30-27, 30-27)