technology
PS Plus for October officially! Sony revealed the games
Sony has just presented the PS Plus offer for October. The corporation, however, did not decide on a larger list, and for a good start we got to know the positions aimed at PlayStation Plus Essential.
PS Plus – October 2022
Hot Wheels Unleashed | PS4, PS5
– Release year: 2021
– Average grade: 75%

Injustice 2 | PS4
– Release year: 2017
– Average grade: 87%

Superhot | PS4
– Release year: 2017
– Average grade: 83%
As you can see Sony is very easy to present the PlayStation Plus productions, because although last month we immediately received the list for PS Plus Essential, PS Plus Extra and PS Plus Premium, this time we have to wait again to see the list for the more expensive subscription versions .
The games revealed today will be available to customers from October 4-31, but it's worth noting that Sony is gearing up for another announcement as there was a small annotation on the PlayStation Blog – the list of productions from PlayStation Plus Extra and Premium will be announced "later this month". It is worth noting that September ends in two days.
What do you think about the presented titles? I must admit that this time Sony took care of productions that were well received by journalists.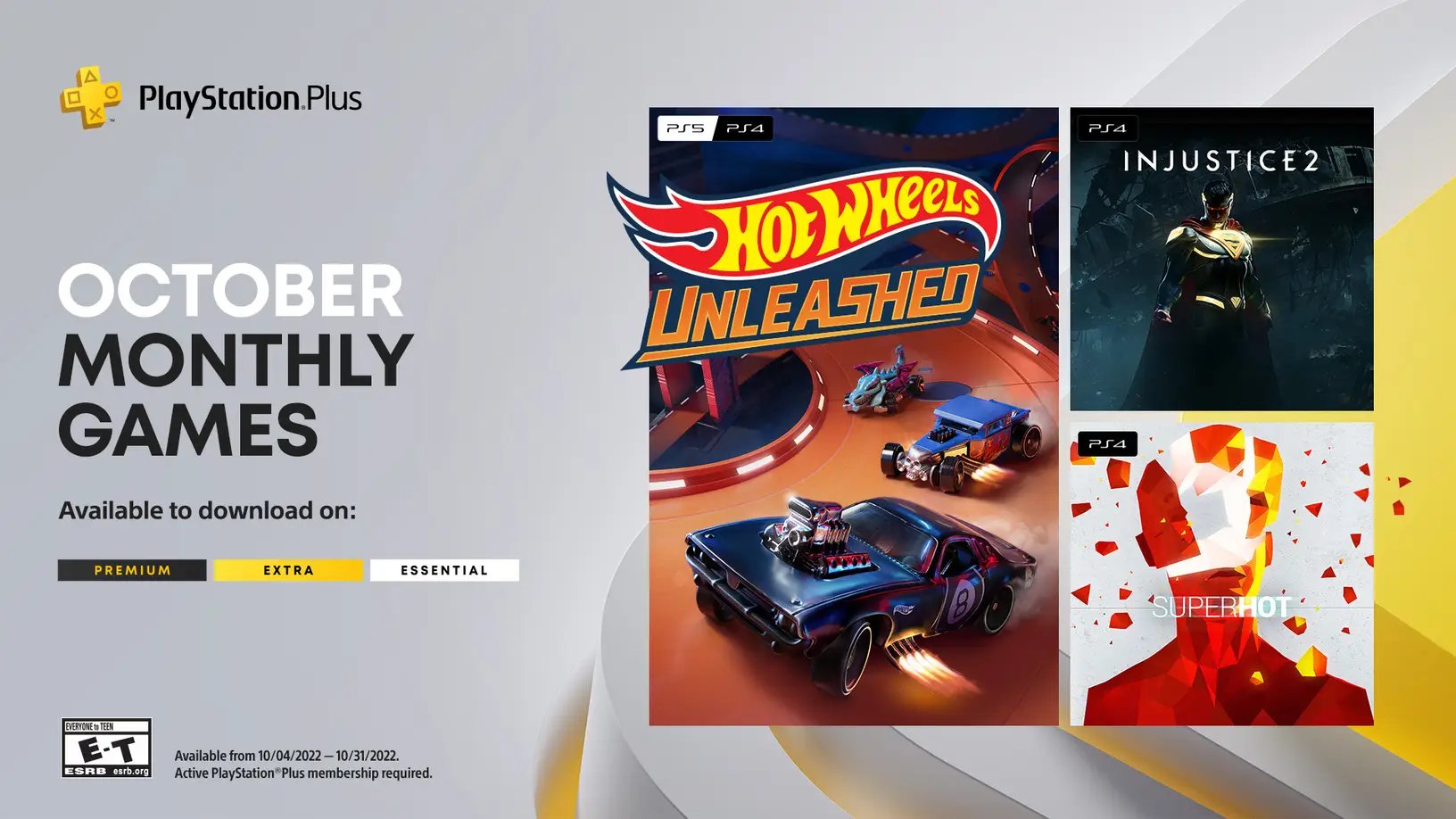 How do you rate the offer?

Show the results
Votes: 1127