According to the information on the information board, in Pszczyna at ul. Męczenników Oświęcimskich (before the railway crossing) PKP PLK is carrying out the demolition of "two service buildings constituting one whole".
Katarzyna Głowacka – spokesman for PKP PLK confirms that the works are related to the planned modernization of the line and the construction of the viaduct. These works are preparatory works and are aimed at faster commencement of construction works by the future contractor.
However, we did not receive an answer to the question whether other buildings in this area are intended for demolition.
As the spokeswoman also informs, currently PKP Polskie Linie Kolejowe SA is still conducting a tender procedure to select contractors for the modernization of the E65 railway line. Construction works are planned for the years 2023-2026.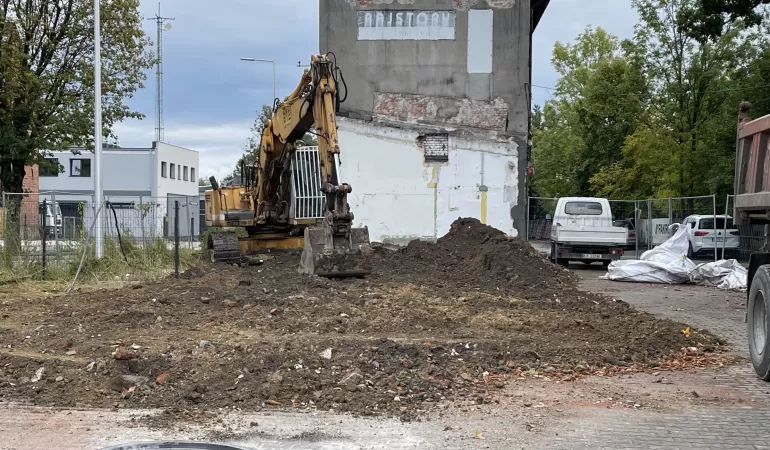 Let us recall that "Works on the basic passenger routes (E30 and E65) in the area of ​​Silesia, Stage I: line E65 on the section Będzin – Katowice – Tychy – Czechowice-Dziedzice – Zebrzydowice" section from Tychy to Goczałkowice Zdrój (LOT B).
As part of the task, it is planned to build a railway viaduct in Pszczyna at ul. Martyrs of Oświęcim. The facility will be built in place of the existing crossing at the rail level. The new solution will improve road communication in the city – the travel time to the other side of the tracks will be shortened and the waiting time at the rail-road crossing will be eliminated. Safety in pedestrian, bicycle and car traffic will increase.
We wrote more about it in the articles:
ar / pless.pl
.