Is the US preparing for war with China? Journalists revealed a secret memo
The American station NBC News has published a secret note of the head of the US Army air transport forces, Gen. Mike Minihan. The message was originally intended solely for his subordinates.
"I hope I'm wrong. My intuition tells me that we will fight in 2025." – wrote the general in a memo revealed by the American television NBC News.
The general in the note sent out noted that in 2024 both on Taiwanwhat USA presidential elections will take place. As a result, the US will be "dispersed", a Chinese President Xi Jinping will have the opportunity to take action in Taiwan.
The memo is addressed to all commanders of US Air Force units. In it, Minihan ordered his subordinates to report by the end of February on large-scale preparations for hostilities with China.
The rest of the article can be found under the video.
The Department of Defense (the American equivalent of the Polish Ministry of National Defense) immediately commented on the matter. His spokesman, Gen. Patrick Ryder, vehemently dissociated himself from these suggestions, saying it was the general's personal view.
"The national defense strategy makes it clear that China is a challenge for the Department of Defense, but we remain focused on working with allies and partners to maintain a peaceful, free and open Pacific' reads his statement.
Gen. Minihan joined the U.S. Army in 1990. In 1991, he completed his undergraduate pilot training and has since served as an aircraft commander, instructor pilot, and evaluation pilot on the C-130 Hercules. Prior to assuming his current position, Gen. Minihan served as the deputy commander of the US Indo-Pacific Command.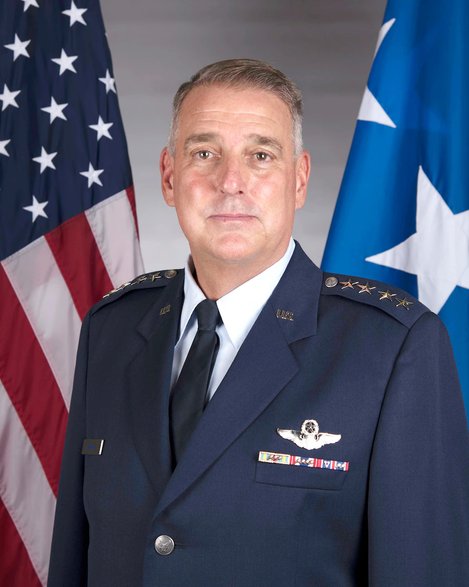 Gen. Minihan has been serving in the US Army for 32 years
Source: NBC News, www.af.mil
(TG)
#preparing #war #China #Journalists #revealed #secret #memo