technology
Hogwarts Legacy is already a sales hit. A month before the premiere, the game is very popular
Hogwarts Legacy is already a sales hit. A month before the premiere, the game is very popular
I often hear the phrase "remember, no preorders", but as you can see, not all players wait for the releases to see how the games will look like in the end. Hogwarts Legacy is the best example of this.
Hogwarts Legacy will debut in 31 days and for a good start the production will be available on PlayStation 5, Xbox Series X|S and PC. In 84 days, the debut will take place on PS4 and XOne, and in 196 days on Switch.
The developers and the publisher decided to split the launch, but we can assume that the companies are not complaining, because a month before the debut, Hogwarts Legacy is a sales hit on Valve's platform.
The title in the JK Rowling universe is currently in 5th place among Steam bestsellers, but it is worth emphasizing that the statement is based on revenue, not unit sales. This is important because Hogwarts Legacy is only ahead of free-2-play items (Counter-Strike: Global Offensive, Dota 2 and Apex Legends) and hardware (Steam Deck) – it should be noted that these F2P titles are based on microtransactions.
However, if we count only premium games, Hogwarts Legacy is currently the best-selling production on Steam. The game will debut next month, and now enjoys more interest than, among others, Call of Duty: Modern Warfare 2 or the latest installment of the FIFA series.
Warner Bros. can speak of a success, because we must remember that many players do not place pre-orders – however, as you can see, even in this situation, the title enjoys great interest.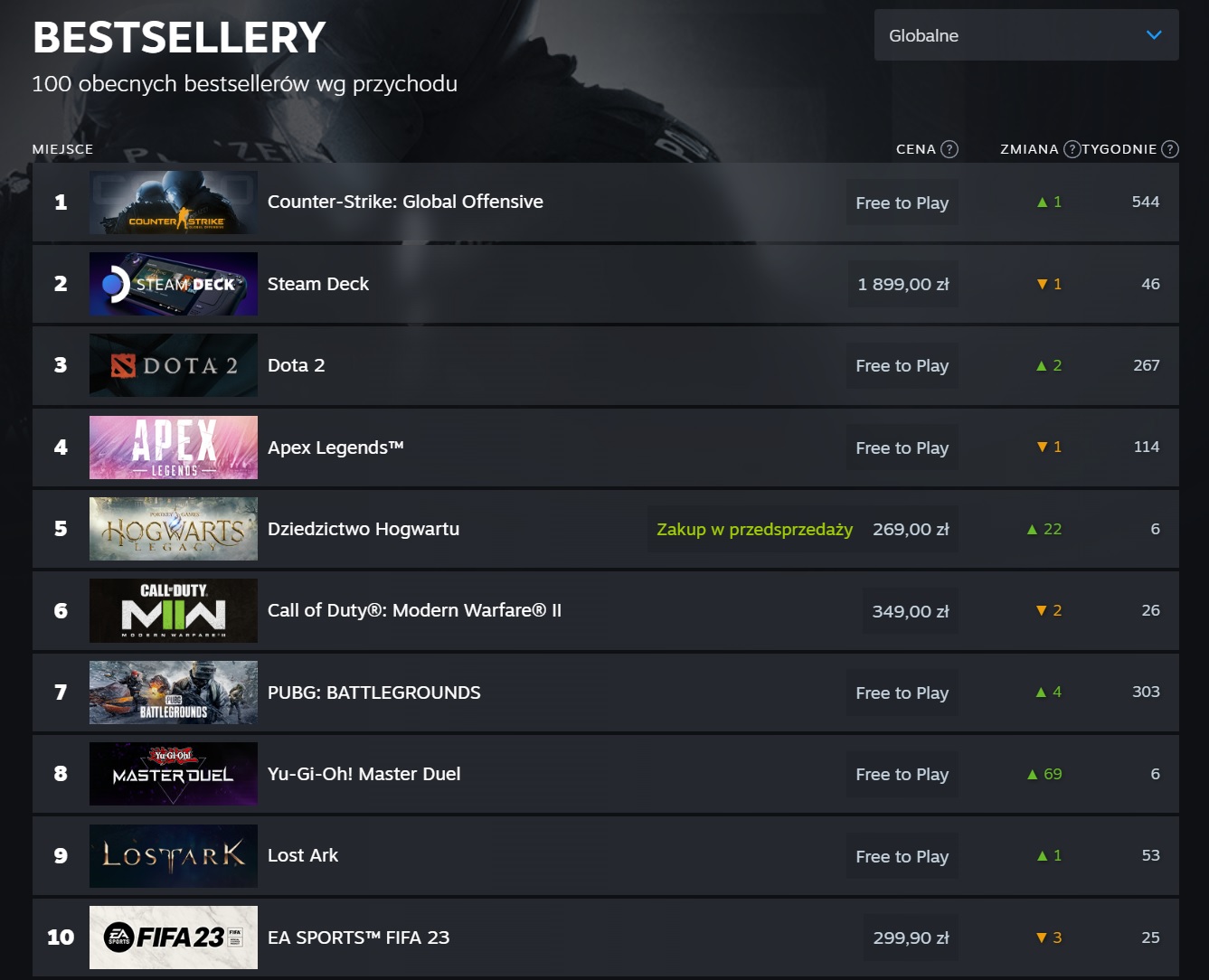 #Hogwarts #Legacy #sales #hit #month #premiere #game #popular