technology
Gwent ends its life in small steps. CD Projekt RED confirms the end of support for the card game
Gwent ends its life in small steps. CD Projekt RED confirms the end of support for the card game
CD Projekt RED is preparing for the great end of Gwent development. The card game was very popular at the time, developers tried to attract players from PlayStation and Xbox consoles to the title, but the studio confirmed the last year of support.
Gwent has been in development for years and has had very good results in its time, but CD Projekt RED realizes that the card game is coming to an end. The studio just confirmed that production will be developed for the last 12 months.
CD Projekt RED wants to prepare new cards and content for Gwent by the end of 2023, and then the developers will no longer work on the game. However, this does not mean complete "death", because the studio will provide the players with tools and they will be able to develop the position – the company has prepared "Project Gwentfinity".
The studio has announced that it intends to bring Gwent to a state in the coming year so that the developers can then hand over the game to the community – it is the fans who will receive the tool for preparing patches and further support.
In April, July and September next year, Gwent will receive new content – a total of 72 new cards will be added to the title. The company also intends to run two Gwent Masters tournaments, which are scheduled for summer and winter.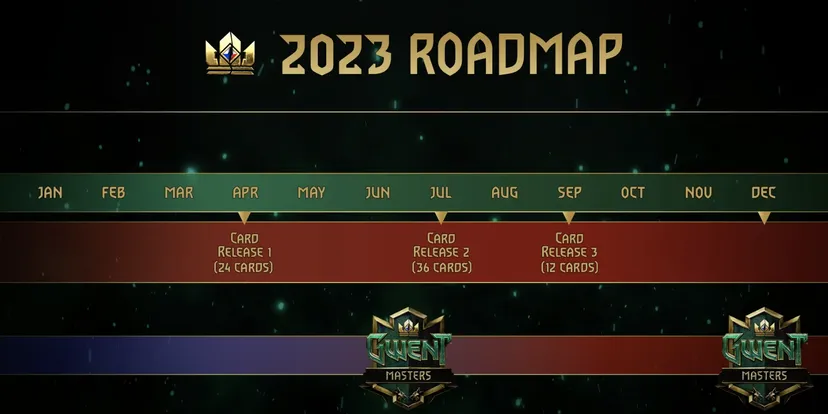 #Gwent #ends #life #small #steps #Projekt #RED #confirms #support #card #game