Entertainment
Enchanted in the frame: The couple that did not exist. The story of "Mom and Dad" from the photo
Enchanted in the frame: The couple that did not exist. The story of "Mom and Dad" from the photo
The photo was shared by thousands of Internet users involved in the search for a "couple in love" from years ago.
"Hey, can anyone help? I found a picture near Tesco. On the back it says "Mom and Dad 1955". I'd like to return it because it looks like a valuable keepsake. Why don't you spread the word and we'll find the owner?" — entries with such content (or similar) can still be found on the Internet today.
Some of these posts even have several thousand shares.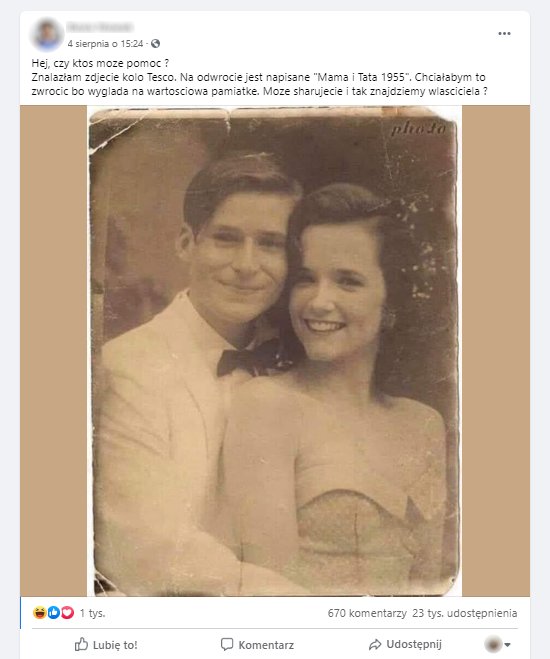 Interestingly, the history of this extensive search dates back to Israel, and more specifically to Ariel Plavnik: a then 43-year-old employee of the tourist office from the city of Kfar Sava as a joke, he posted a deliberately aged photo on his Facebook profile, asking for help in finding its owner.
The photo was retweeted by many thousands of people – including search groups separated by historical turmoil, including holocaust.
Yellowed photograph "from 1955" it went to many different countries, almost in each of them making a new story. In Poland, the photo was shared with the information that "it was found" at Biedronka/Tesco/Lidl.
One of the posts we came across had nearly 30,000 likes. shares. However, it soon turned out that the people wanted in the photo are actually a couple of … actors. The photograph itself, however, certainly cannot come from 1955, since the man in it was born in 1964, and the woman – in 1961.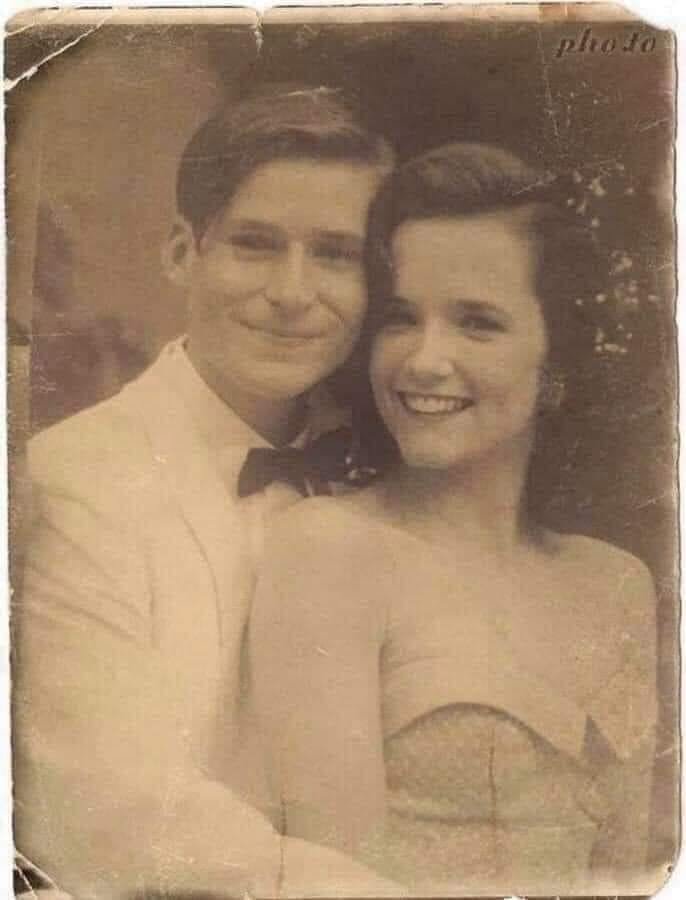 This story teaches us not to trust everything that circulates on the web. The case, which at first was supposed to be just another internet joke, got out of control, gaining its own virtual life.
"Look, I really just wanted to make my Facebook friends laugh. But then it spread like crazy through all these genealogy groups. As if it had taken on a life of its own"
– commented the author of the post in an interview with The Times of Israel.
A photo circulating on the web in many countries turned out to be an aged frame from the cult film of the 80s. "Back to the future". In turn, the "couple of lovers" are actually actors – Crispin Glover and Lea Thompson, the film parents of the main character Marty McFly.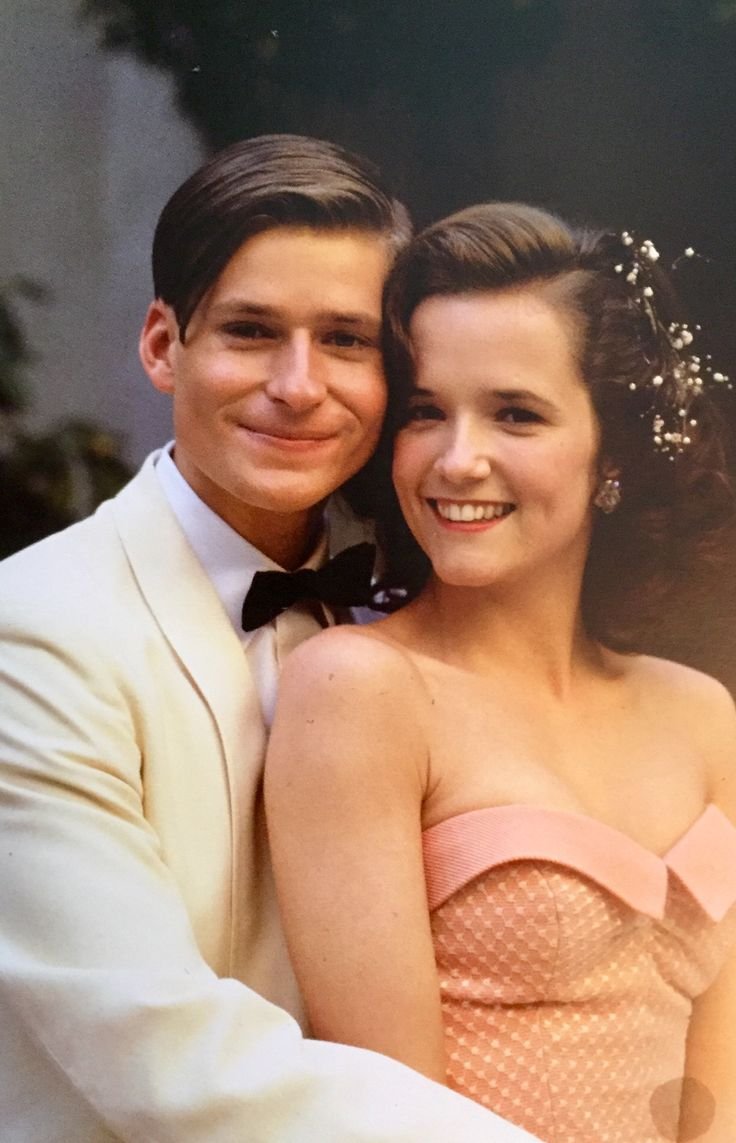 Directed by Robert Zemeckis, the film is pop culture phenomenon, consistently popular for almost 40 years. The main character Marty McFly travels in time to the past with the help of a time machine created by mad scientist Emmet Brown (Christopher Lloyd) and changes the course of events – unintentionally standing in the way of getting to know each other's parents…
The film was a huge cinematic success and two more parts were made.
(asr)
Creation date: Today, 10:02
Want us to tell your story or tackle a problem? Have an interesting topic? Write to us! Letters from readers have inspired us many times, and numerous texts have been written on their basis. We publish many letters in full. You will find them all
here.
#Enchanted #frame #couple #exist #story #Mom #Dad #photo