business
Electricity price freeze 2023 – you need to submit a declaration of electricity price freeze by November 30, 2022 to pay less from December 1
Electricity price freeze 2023 – you need to submit a declaration of electricity price freeze by November 30, 2022 to pay less from December 1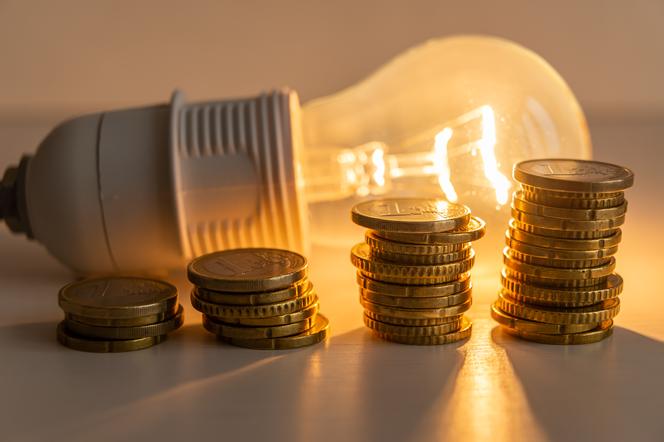 Electricity prices in 2023 will be frozen. However, to take advantage of the tariff freeze, some must submit a statement to their electricity supplier by November 30, 2022! Who must make a declaration? Recall that on November 2, Andrzej Duda signed the law on maximum rates in 2023. This means that from December 1, 2022, maximum prices for electricity will be introduced for small and medium-sized companies, sensitive entities and for households that exceed the limits of annual electricity consumption.
Contents
Frozen electricity prices 2023 – a statement must be submitted by November 30, 2022
Until November 30, 2022 small and medium entrepreneurs (including sole proprietorships) and sensitive entities among others schools, hospitals, municipal companies and municipalities should submit a statement to their electricity suppliers about using the maximum electricity price of PLN 785/MWh, i.e. PLN 0.79/kWh. If the statement is made until November 30, maximum prices will apply from December 1. Declarations submitted after November 30 result in the maximum price being effective from the month following the month in which the declaration was submitted. In the article below Downloadable declaration template.
How can I make a statement?
The statement may be submitted in paper or electronic form (i.e. a file bearing a qualified electronic signature, a trusted signature or a personal signature sent by e-mail).
They must submit a statement
The statement must be submitted by public utility entities that consume energy for the needs of their core business, i.e.: schools, nurseries and children's clubs, day care providers, hospitals, clinics, volunteer fire brigades, churches and other religious associations, facilities that provide 24-hour care for the disabled, the chronically ill or the elderly, family nursing homes, social integration centers and clubs, occupational therapy workshops and social cooperatives, night shelters and heating centres, etc.
Since when will the electricity price freeze for companies and households?
The maximum price of electricity will be applied by sellers:
from December 1, 2022 to December 31, 2023 (provided that a declaration is submitted) for public utility entities and small and medium-sized enterprises, the price will apply to the consumption of not more than 90% of the average energy consumption.
from the moment of exceeding the limit of 2000, 2600 or 3000 kWh for households, until December 31, 2023.
They will also be introduced compensationwhich to cover the losses of companies dealing in electricity trading. The entity responsible for the payment of compensation will be the Settlement Manager. Enea, Energa Obrót, Tauron Sprzedaż and PGE Obrót have already submitted applications to the Energy Regulatory Office for price increases for electricity. Adopted by the Energy Regulatory Office higher tariffs will on the scale of compensation for companies for freezing prices. Decisions on electricity price increases in 2023 can be expected in mid-December. Due to the freezing of electricity prices by the government, all those who submit appropriate declarations do not have to be afraid of increases. However, it must be remembered that we are only protected until the end of 2023. What will happen in 2024?
Electricity price freeze for companies and households – what rates?
The maximum prices for electricity for settlements with consumers authorized by energy sellers are to amount to:
for small and medium-sized companies and public utility entities, local government units, sensitive entities – PLN 785 per MWh.
for households no more than PLN 693 per MWh.
These prices do not include 23% VAT.
Do households have to declare?
Household, to take advantage of the maximum electricity price of PLN 693/MWh they don't have to make a statement. The electricity seller will independently make the appropriate settlement of the recipient. However, to use in 2023 with frozen electricity prices in increased limits of 2.6 MWh or 3 MWh a declaration must be made. This is a different document than for companies and sensitive entities. Details below.
Electricity prices 2023 for households – who has to submit a declaration?
Recall that the maximum energy price for households applies after exceeding the annual energy consumption limitsintroduced by the government in the Act on special solutions to protect electricity consumers in 2023, due to the situation on the electricity market. These limits are:
2000 kWh for households,
2600 kWhif one of the household members is a disabled person,
3000 kWh if you are a farmer or own Big Family card.
You do not need to submit a declaration to have a threshold of 2000 kWh. Only households that want to benefit from frozen electricity prices in 2023 in increased limits 2.6 MWh or 3 MWh must submit statements to their supplier with attachments until June 30, 2023. Statement template and more information in the article – What documents do you need to submit to pay less for electricity in 2023?
#Electricity #price #freeze #submit #declaration #electricity #price #freeze #November #pay #December