technology
Cyberpunk 2077 returns to the top, which is the (not) obvious way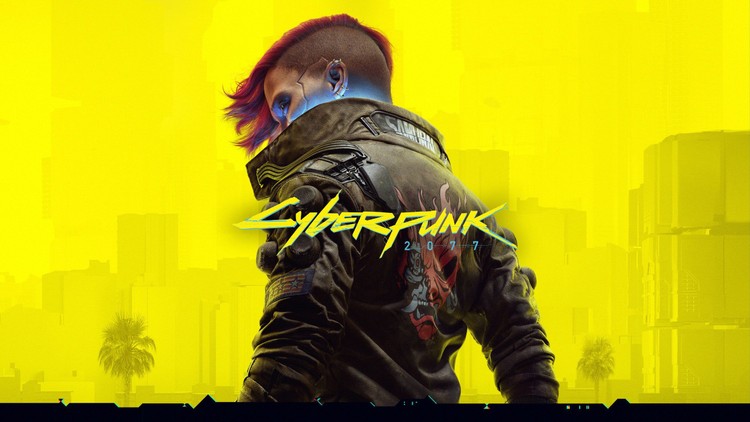 "Cyberpunk 2077 is a totally abandoned game"
"CD Projekt should bury this Cyberpunk"
"It cannot be rebuilt anymore"
"The addition to Cyberpunk 2077 makes a very small team"
These are just a few golden thoughts about CD Projekt and Cyberpunk 2077 that I heard recently. Due to the recent announcement of the Phantom Liberty DLC, many home-grown specialists in the video game industry have become active. Many of them create such theories of strange content. Some are even more or less connected with the game media. The more I am surprised how much you can miss your forecasts and opinions. After all, in many cases they are a derivative of substantive preparation and knowledge of facts, often easily available. These have long suggested that Cyberpunk 2077 might be right where it is – topping the list of the most popular games. Maybe not everything was certain, but it was no secret that CD Projekt is working hard to get players back into favor.
Let's start with a few basic facts. Cyberpunk 2077 is again high on the lists of the most-bought games. This is best seen on Steam. So far, the number of simultaneous players has reached the level of about 20,000 a day. Growth began on September 14. From that day on, it was possible to establish new periodic highs every day. In the Sunday summit, it was 136,000 people. For comparison, this is the result at the level of GTA V, which lives mainly thanks to the online mode. The previous jump in the number of players was observed when the next gen patch (1.5) was released – then it was a maximum of 48,000 players. It was the best result since January 2021. The current numbers are therefore very impressive. The bigger ones only have network games on Steam – Lost Ark, Apex Legends, PUBG, Dota 2 and Counter-Strike. According to CD Projekt data, last week, Cyberpunk 2077 was played by up to a million players on all platforms every day.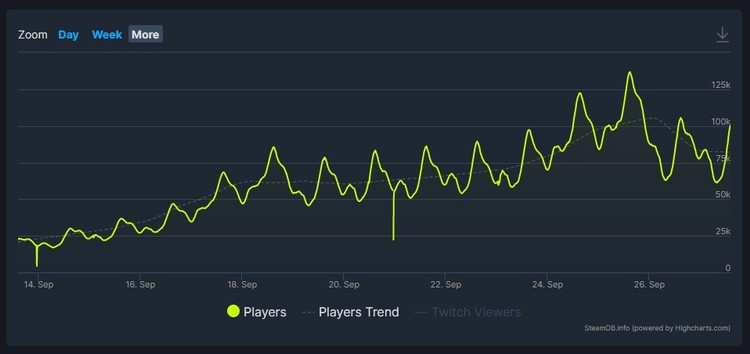 Obviously, the increase in popularity is associated with better sales. In recent days, Cyberpunk 2077 was in the top five most-bought games on Steam. At times it was even a leader position. It was certainly supported by the price cut in half. CD Projekt has been giving such a discount for a long time at each periodic discount. Nevertheless, it is still PLN 100, and even PLN 150 on Western markets. At the time of writing, the price is back to normal which obviously slows sales. However, the game is still in the TOP 10, which will provide the developer with a lot of income. The situation is similar on consoles. It can be seen very nicely on the chart prepared by Zofia Gambetti, who regularly analyzes the sales results of Polish games on Xbox and PlayStation on Twitter. You can see that the last few days have brought tremendous growth. On PlayStation, they managed to jump to the TOP 10 in the most important markets, and on the Xbox even to TOP 3.
#CDR_watch #RankingsZoski everyone keeps track of positions and peak # Cyberpunk2077 on steam, but how was the situation on consoles in September 🧐? With such topics, it is like a smoke to Zośka! 👇 items on top sellers # PS5 / #Xbox in the most important markets in September! Retweet plz. pic.twitter.com/R1ZOOOZ3dk

– Zofia Gambetti (@ZofiaGambetti) September 26, 2022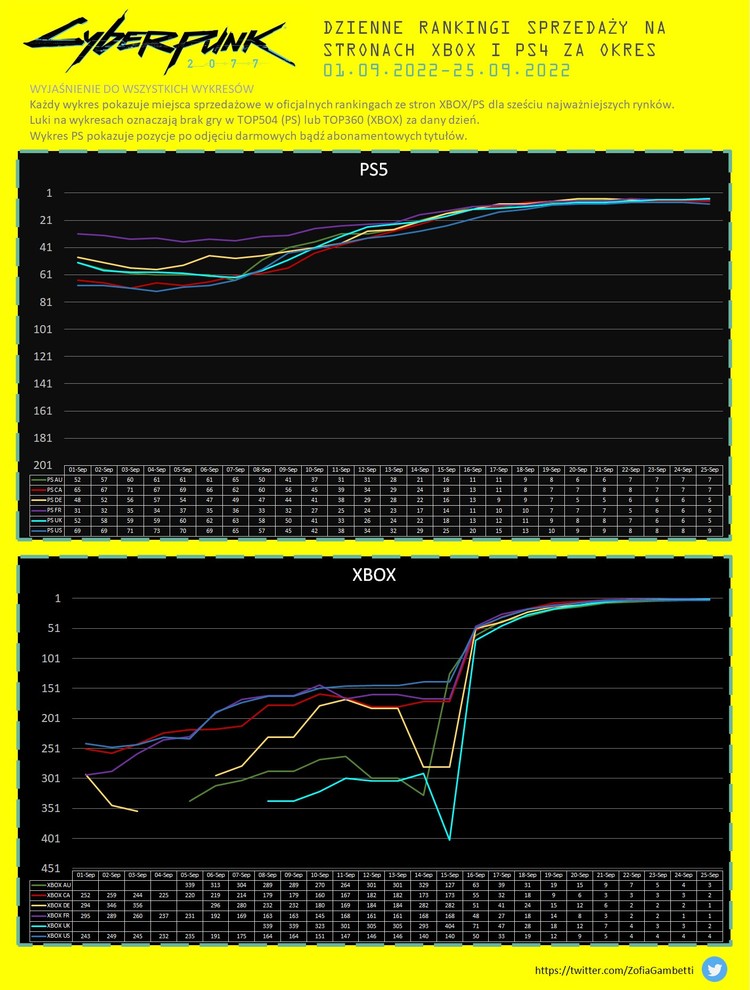 What caused such a big increase? Here, contrary to appearances, we do not have one, but two main factors. The first is the very successful premiere of the Cyberpunk Edgerunners anime. The series, created in cooperation with CD Projekt, Netflix and the Trigger studio, gathered great reviews and allowed them to fall in love with this universe again. I watched each episode with a flushed face and, without surprise, I watched numerous delight on social media. Was there anything we could have foreseen? Of course. The anime was not created by accident and it was known from the very beginning that it was supposed to play this role – expand the universe, but also maintain interest in it. This is a mechanism that worked already during the first season of Netflix The Witcher, which allowed for the highest peak of players in the history of this game – 103,000. The key word is transmedia. The industry has known how it works for a long time and CD Projekt is no exception.